Wood Bodies Custom Carpentry
Bookcases, Closets and Room Dividers
---
| | | |
| --- | --- | --- |
| | | Storage for antique media: video tape case with decorative crown molding. To the right are cases for vinyl LP's (even more ancient!) topped with a unit for stereo equipment. |
---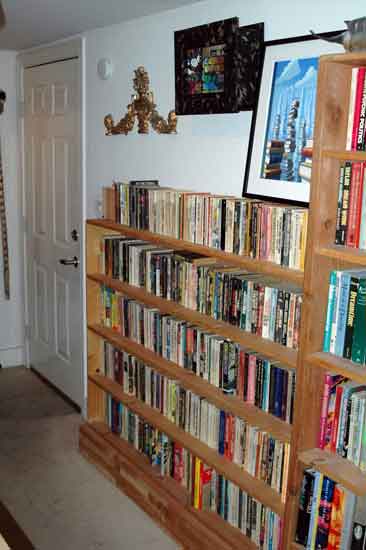 More antique media: bookshelves in an entry hall. The case for paperbacks sits on a plinth made of scraps from other construction projects. The sides of the paperback case are 3/4" thick, while the sides of the bigger case to the right, made for hardbound books, are 1 1/2" thick. Paperback book shelves are at fixed heights; hardbound shelves are adjustable.
---
| | | |
| --- | --- | --- |
| Small bedside bookcase (one of a matching pair); part of a bedroom suite. | | |
---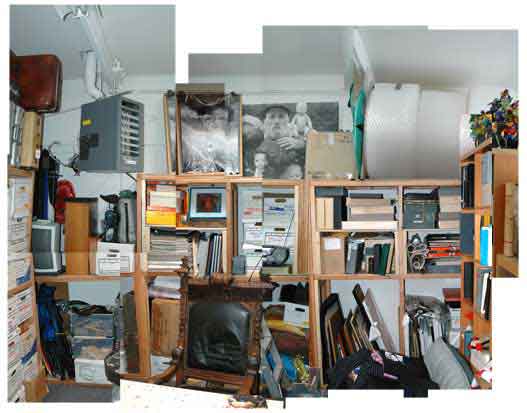 | | |
| --- | --- |
| Custom large shelf units built in an industrial warehouse to organize an enormous miscellany of stuff... | |
---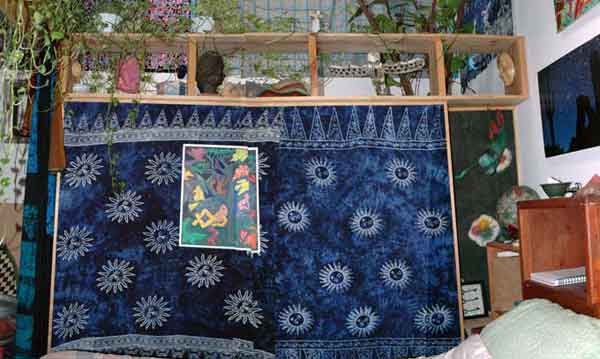 Room divider assembled with two 4'x6' bookshelves (with their backs to us, covered with Balinese fabric) surmounted by a divided section in which are displayed various artworks, topped with plants. The wall is completely solid for the bottom 6', then goes through stages of openness until it ends above the plants.
---